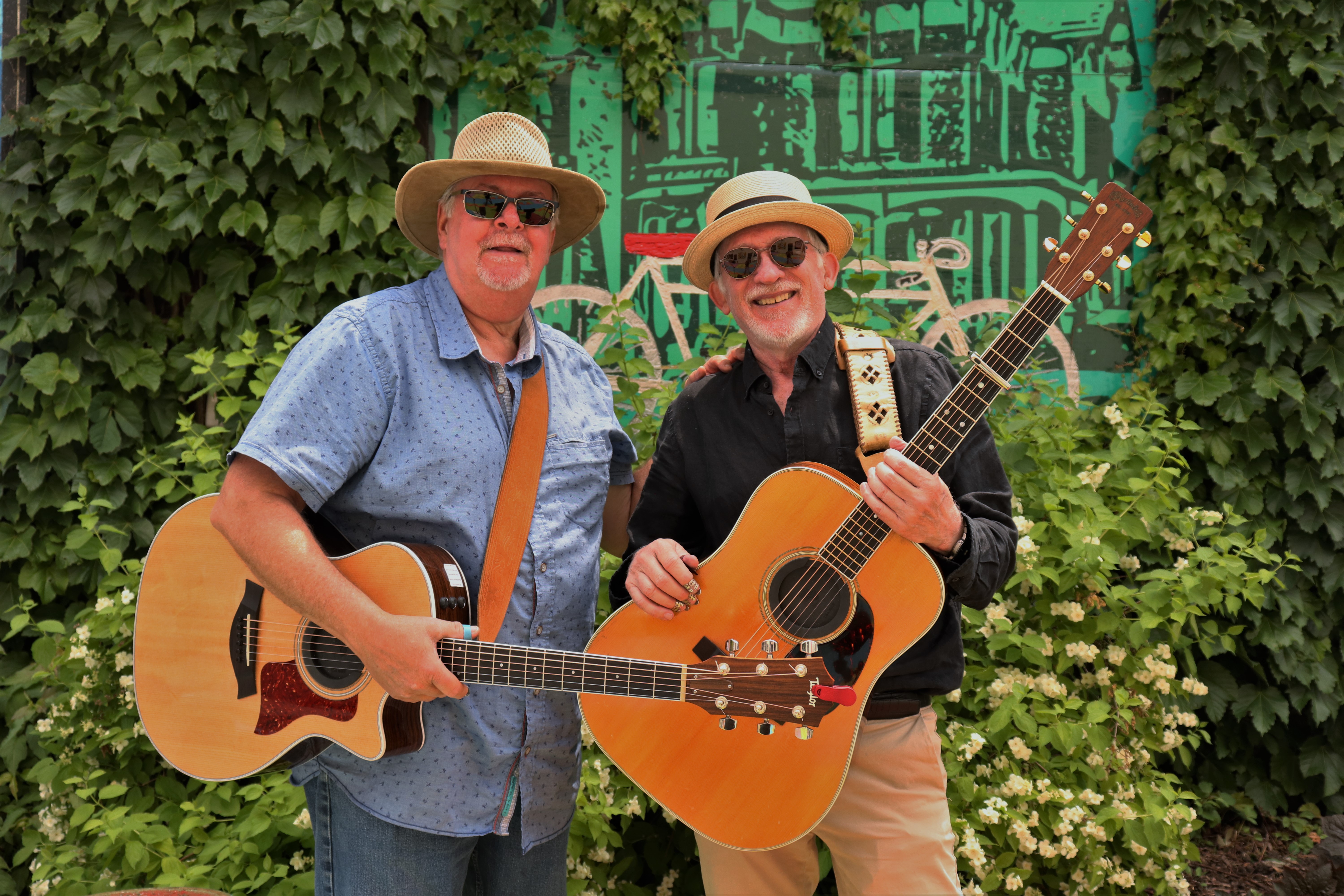 We have been playing together for 18 years, producing a remarkable quality to our sound, which is a combination of our voices and intricate, fingerstyle guitar.  Whether it is the blues, contemporary folk, originals or thoughtful instrumentals, our music has thrilled local and international audiences for years.
 
Bravo Award
Outstanding Concert Performance for Solo or Small Ensemble
 
"I was tremendously impressed by the level of talent, skill and musicianship that you both seemed to so effortlessly share with the audience.  It is very clear that you have both seriously engaged in the very challenging but rewarding process of cooperative music creation; not just in the well conceived original songs that you both write, but also in the actual sounds and energy that you spontaneously create on stage through performance.  Your set list, arrangements, harmonies and solos all demonstrated a depth of musical connection and understanding that is truly wonderful to participate in as an audience member." 
Jason R. M. Saunders
Adjudicator
Brampton Arts Council
 
We developed our styles from different directions;  Brent, through formal, classical training and spending seven years on the road as  lead guitar and vocalist for the rock group, Mankind and Don through many influences and honing his skills on the Folk and Blues circuit in Ontario.  What truly sets us apart from other bands is our terrific guitar work together.
 
Check out our music on this site – you won't be disappointed!  We would be delighted to have you on our mailing list.  Give us a shout (via Contact)if there is anything you would like to ask.