Don's Fingerstyle Guitar Lessons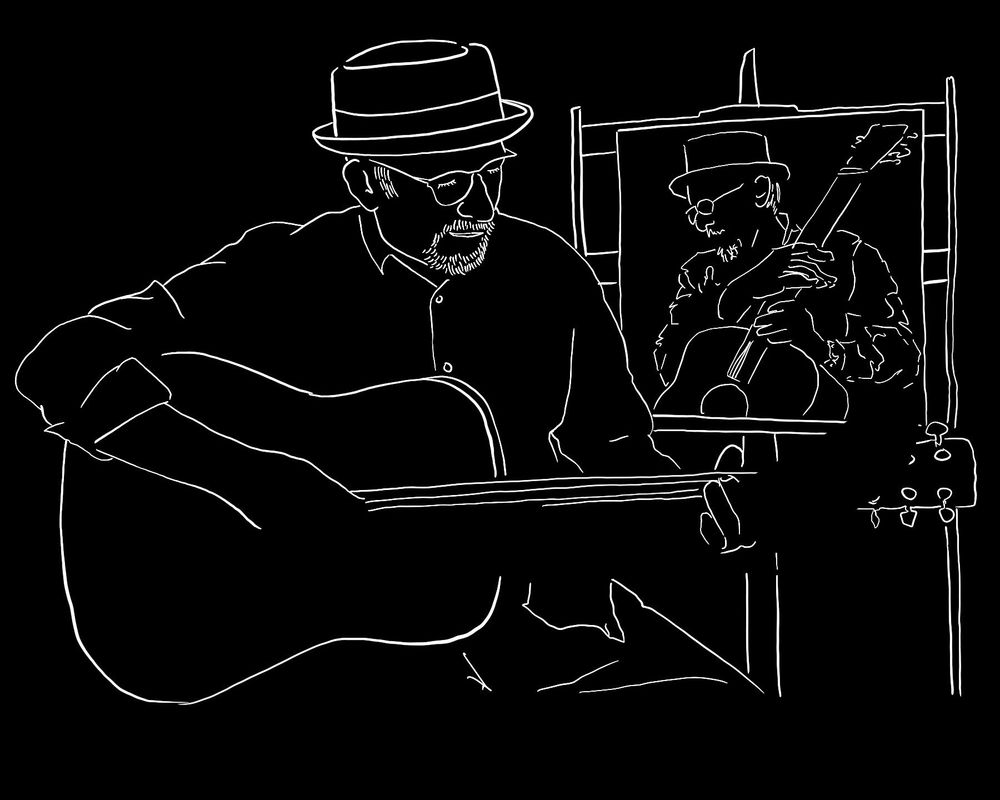 Welcome to my fingerstyle teaching section.  I have taught hundreds of students over the years and continue to teach now.  I offer private lessons in my residence and also over Zoom.  Below is an original of mine that many of my YouTube subscribers have asked for.  I wish you all the best and am happy to offer any assistance.  You can contact me through YouTube (at Don Ablett Channel)  or this website.
Staircase Notes 
My tabs are carefully handwritten.  They are as accurate as I can be.  Please follow the video for the timing.  Capo is on the second fret to play with the video. 
There are some very tricky sections.  Focus on the timing, not on the speed.  It is more important to get the way it is played.  The speed will come later, with practice. 
There are a couple of minor changes between the 1 minute video and the tab.  Stay with the tab, which is more accurate.  For example, on the G chord at the beginning of Line 6, my ring finger is on the A string.  It should be on the D string, and this is reflected in the tablature. 
I play with the thumb and three fingers on my right hand.  The E, A and D strings are, essentially, played by the thumb.  The G, B and E strings are, essentially, played by the first, second and third fingers, respectively. 
Tab Line 7, the Am9 chord, is the hardest line in the piece to play.  The thumb alternates between 5th and 4th strings while the fingers roll through the 2nd, 3rd and 1st strings.  You will find the same pattern in Lindsey Buckingham's Never Going Back Again and Bruce Cockburn's Foxglove. 
There is an alternating bass throughout the piece.  If you are struggling with timing, keep that in mind as it is very grounding. 
If you learn to play, I would be delighted to see a video of you playing it.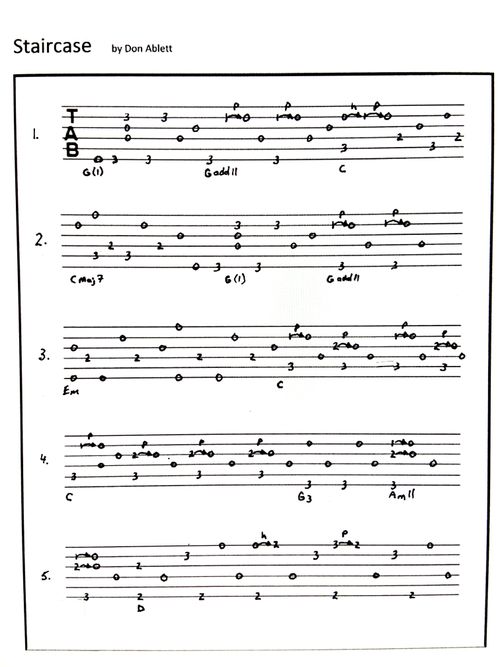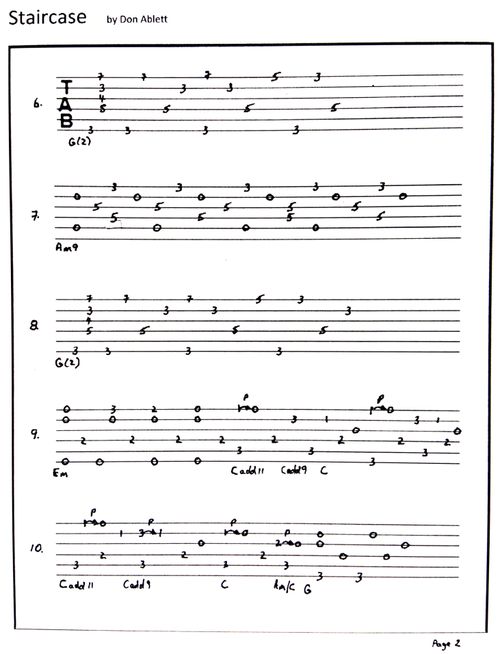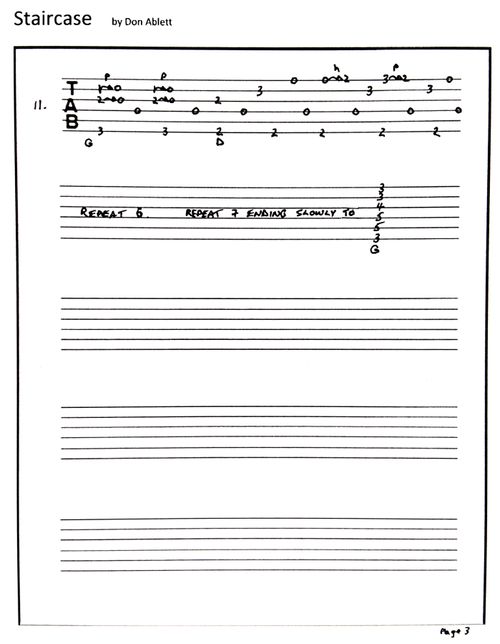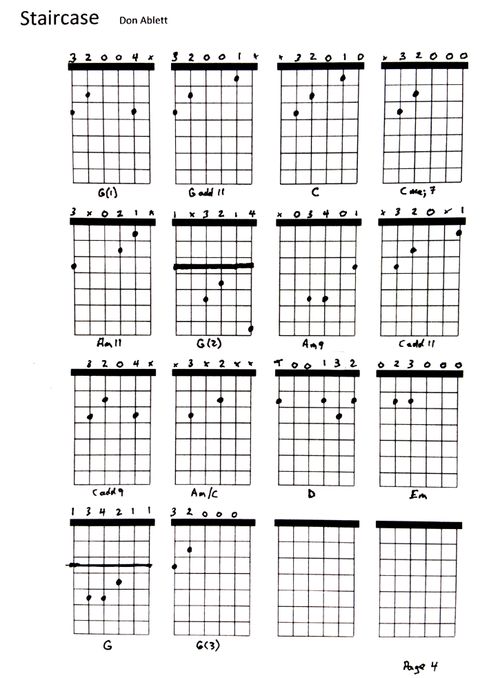 Watch the video, Staircase, below.  Click on the links below that to download the tablatures.  Try them out for a few days.  If you like them, a $10 Donation would be appreciated (for all 4, not each).  If money is an issue you are most welcome to download for free.  The "Donate" button goes to PayPal, where you can use PayPal or Debit or Credit.